Considering Trying FreeWebcams.com
Two words: Don't bother.
Freewebcams.com is one of these new brand of cam sites that preys of people thinking the cam site it free and then tricks you into giving them their credit card. They give all adult webcam sites a bad name and even try to make you pay for a monthly membership. FreeWebcams is anything but free and I suggest you bypass this scammy live cam site altogether based on the way they do business. Trickery and the like are what we seek out and share and this is a classic example of a bad adult webcams site scam!
Again, FreeWebcams.com is a true free sex webcams site scam. Nothing is free here. Read the full freewebcams reviews here and see what we experienced at this cam site.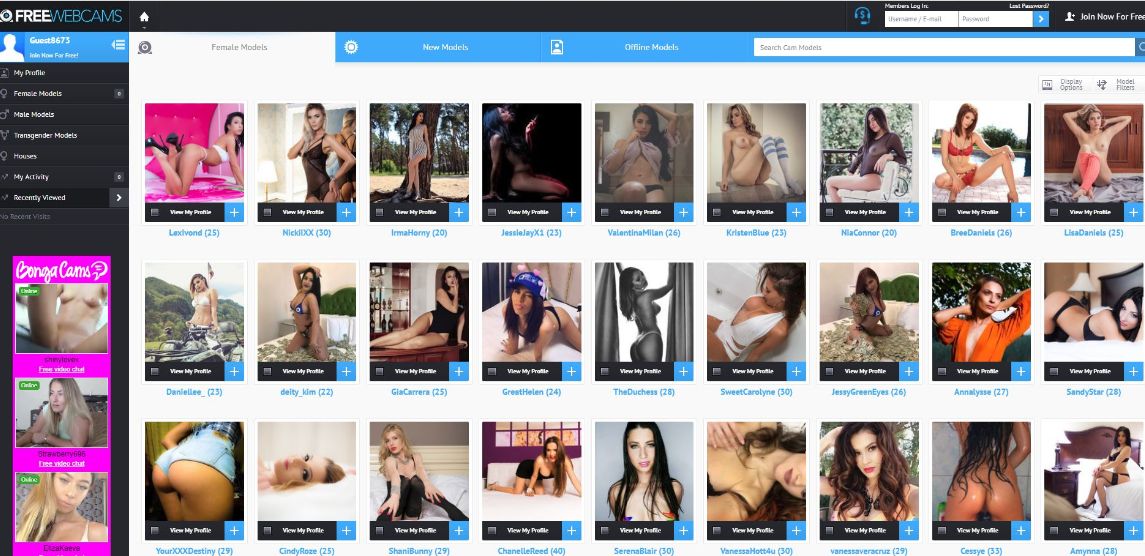 The most common concerns are: 
Will my card be charged for costs that are not clear on the site? YES! Beware
Will I be bombarded with pop-up and/or malicious software offers? Totally, this cam site sucks so bad they actually use other cam site affiliate offers.
Will everything on the site be as promised? No, lots of the functionality is shabby at best and the site has a tiny fraction of the cam girls that most legit cam sites offer.
…and is there any catch in the fine print that I need to be worried about? Spot on, FreeWebcams.com tries to pull the wool over your eyes with their site name, get your credit card, and then go to town on you.
The things that we think constitute a scam are:
When you are not told what the real costs or charges are for a site. This cam site is a big offender in that review.
When Adult Chat Sites claim to be totally free and they are not completely free. BINGO! This is just one of those porn scams.
…or when a website does not

operate in a manner that is consistent with fully disclosing your obligations

for getting the services they advertise. It can be debated till the cows come home but in our opinion, the way this cam site operates is totally shady and not above board.
This is what we refer to as our internal scam check. In the case of FreeWebcams this cam site fails and deserves a big fat F ranking for FAILURE. It's even worse than we had to share in our dirtyroulette.com reviews!
Now that we have covered the basics of what we do, let's get to our detailed adult chat site reviews and talk about the specifics of FreeWebcams.com.
FreeWebcams.com Reviews
Price is of course one of the most important aspects to consider when people choose to buy any product or service. This is also the case when it comes to finding the best sex chat site to use. The point is, people must have all the facts about a site before they join and nothing is more important than knowing the full costs of each site. Therefore, we will being our reviews with the costs of FreeWebcams.com.
FreeWebcams.com Costs
The costs to use FreeWebcams.com averaged out to be around 6 bucks per minute. It was highway robbery compared to better value porn camming sites.
FreeWebcams.com User Experience / Features
boxy junky interface
terrible back end for models using this live cam chatting website.
Most recent

people I had chatted with was saved automatically

for me so when I returned I could get back in touch with others I wanted to chat with or have live webcam shows with again.
 Totally subpar payment options compared to larger web sex cams.
Signup process was a nightmare as well and we wasted tons of time even getting registered. You're in for a load of wasted time and bad experiences here.
CONS
They advertise it as free and it's nowhere near free! On our Current Rankings table, you will see this cam site ranks near the bottom.

Our conclusion of FreeWebcams.com
The user experience on this adult webcam site leaves so much to be desired it's hard to pick a place to start. Slow load times, limited payment options, too few women stripping on webcams, and the list goes on and on.
Here are some top-ranked cam sites to choose from as alternatives: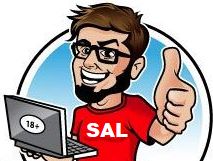 Sal is a former IT security expert turned webcam porn aficionado, He loves launched AdultWebcamScams from his mom's basement after his lemonade stand went belly up.
Two things you should know. Sal loves hot girls on camtocam sex sites, cultivating the soil in his own backyard, and pointing out shady webcam porn sites. Can't a man jerk off these days without having to watch his back?