Introduction to using BongaCams
BongaCams is chalk full of super hot Russian college girls getting naked on cam. It's a European nude chat cam site with reasonable prices but the site is a bit on the busy side. While there was and is room for improvement this cam site still ranks among the best adult webcam sites.
The most common concerns are: 
Will my card be charged for costs that are not clear on the site? While BongaCams takes longer to verify your account all the costs are truly clear and the bongacams security measures do make you feel that their serious about your security.
Will I be bombarded with pop-up and/or malicious software offers? There is no trickery going on at BongaCams.com but they do offer a membership which I don't think it worth paying for.  Stick with credits. The odd thing about BongaCams is they make credits very low in value to give cam girls the idea their making more and users the notion that credits are cheaper'; but neither is the case, it's just a sales method to lead you to believe your getting a better value. In reality this cam site is about average with respect to the site costs.
Will everything on the site be as promised?
…and is there any catch in the fine print that I need to be worried about? No rely, but do be aware that BongaCams is a longer registration process and it can take up to 20 minutes to jump through the set-up process to purchase tokens.
BongaCams easily passed muster when it came to our scam check.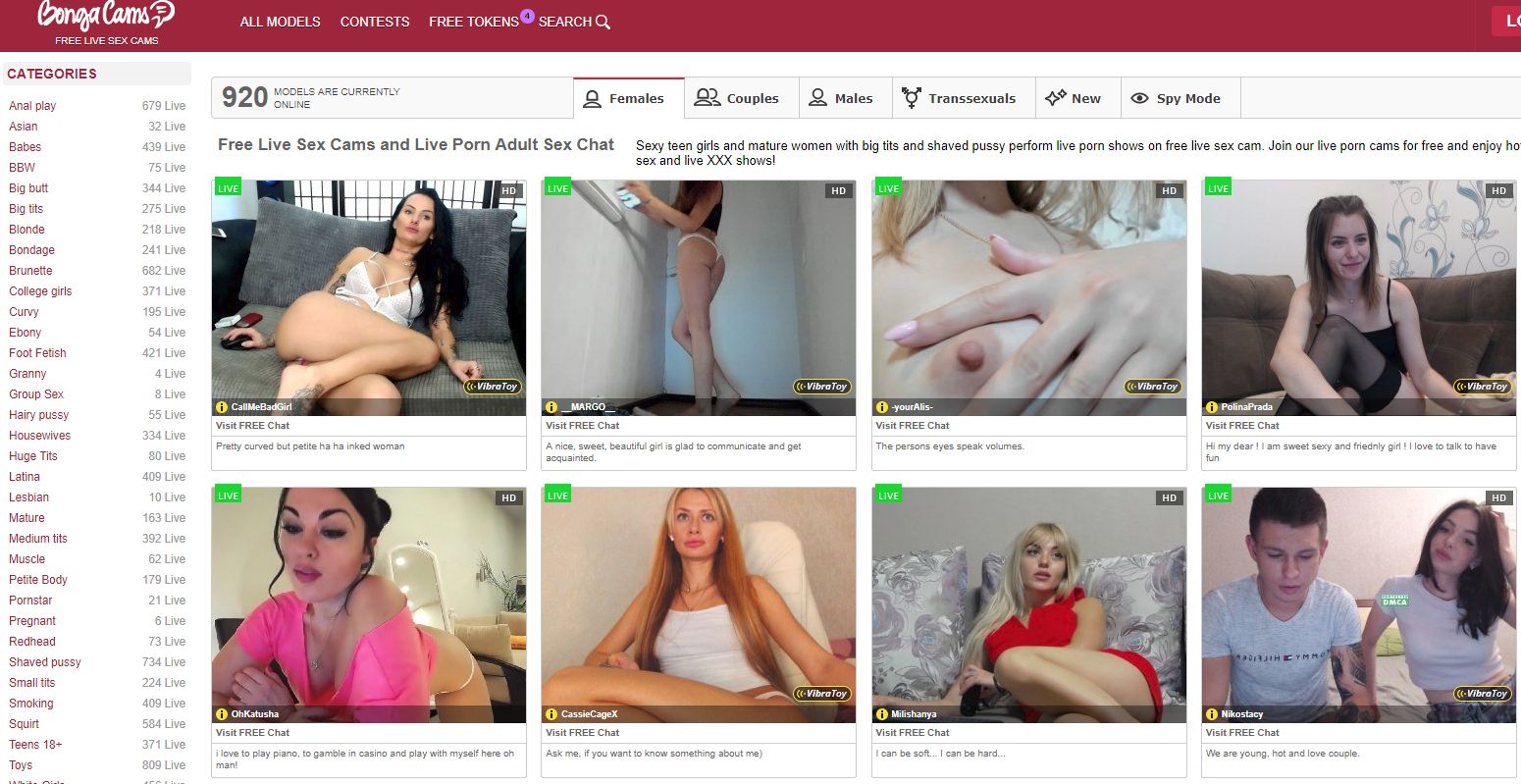 BongaCams.com Reviews
Price is of course one of the most important aspects to consider when people choose to buy any product or service. This is also the case when it comes to finding the best sex chat site to use. The point being, people must have all the facts about a site before they join and nothing it more important than know the full costs of each site. Therefore, we will being our reviews with the costs of BongaCams .
BongaCams Costs
$3 for 17 tokens
$8 for 50 tokens
$20 for 135 tokens
$30 for 244 tokens
$49 for 432 tokens
$75 for 650 tokens
$499 for 4500 tokens
$990 for 8990 tokens

The costs to use BongaCams are around $2.57 (U.S.D.) per minute. There is no cost to join BongaCams and the membership is free but their is a optional premium membership. My advice is to just get a starter level of credits and not subscribe to any monthly packages. You can use the site basic functionality totally free, but to really get any nude cam shows you will need to make a purchase. You will only be able to actually access two-way sex chat if you purchase at least a small package of tokens or credits. Therefore, this is not a totally free adult webcam site, nor is it an adult chat site that does not require a credit card. With that being said it was also definitely not a scam. Let's dig deeper so you have all the facts and can make a more informed decision on whether or not you want to join BongaCams . When we tested BongaCams it was our conclusion that the averages prices were around 2.57 per minute. This did vary greatly though since each model charged different prices for each show. Like most adult chat sites, the platforms basically serve as an intermediary between models and adults wishing to chat on webcam, most of whom are willing to pay a fee to do so.
BongaCams User Experience / Features
Cam2Cam is easy to select and you can go in and out of non-premium adult cam shows and send messages to cam girls and sometimes they will reply without spending any money. You just have to have some tokens in your account beforehand.
Excellent diversity of types of cam girls and niche sex webcam shows
PROS
Cost: The costs of BongaCams are very competitive and the selection of performers is pretty strong as well
HD cam girl feeds make for clear video and great audio quality as well
They accept crypto and all major credit cards
Mobile interface makes browsing cam girls easy and fun
CONS
It's a busy site, they try to allow cam girls to do to much with their cam show profile pages and the design is a bit hard on the eyes
VIP membership is a waste of your money unless you use this sex cam site many times per week.
BongaCams has earned slot #7 as far as the best sex cam sites in the world in our Current Rankings
BongaCams  Summary

What is not to like about a cams nude chat site that has on average 700 plus hot women on webcam 24 hours a day. The fact that more sexy eastern European cam girls are doing nude cam model shows here at BongaCams than on the more well known American cam girl chat sites is also enough to suggest you at least register and try this video chat site.
Likewise, they make you feel like a real big-baller by keeping the tokens so cheap and the cam shows costing so many tokens make the cam girls feel like real webcam sex stars. Were not sure about the latter, but it's certain that this is a fun and good adult webcam site. It's also made clear by the site operators what functions cost money and you are never tricked into paying for things you didn't mean to buy. Likewise, we have never seen cam bots of records cam shows being passed as live when they are not so kudos has to go to BongaCams for that as well.
Try BongaCams

…or Shortcut to our top picks: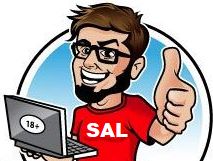 Sal is a former IT security expert turned webcam porn aficionado, He loves launched AdultWebcamScams from his mom's basement after his lemonade stand went belly up.
Two things you should know. Sal loves hot girls on camtocam sex sites, cultivating the soil in his own backyard, and pointing out shady webcam porn sites. Can't a man jerk off these days without having to watch his back?