Firecams Review – Liar Liar Pants on Fire
Having spoken too much about good adult webcams sites, as a unbiased reviewer I believe should also bequeath my personal experiences with not so good adult webcams sites. I have tried to remain as honest as I could have been possibly be, however, I would want y'all to be your own judge and see if it works out for you or no.
Firecams.com – First Impressions
Wandering online looking for some free live sex, I was guided to firecams.com that claimed to be one of the best adult cams sites (Thank you, paid reviews, SMH!). However, as soon as, I visited the website it was everything I didn't want a live sex website to be.
Introduction to using firecams.com, Is it a scam?
To begin with, there is nothing about the UI that will make you go 'boom chika wah wah', pretty regular thumbnails, collapsed menu options, however for some strange reasons their current UI has this peculiar looking blue color on the background. Like seriously? BLUE? Leave out the graphic aesthetics and norms aside, but blue for an adult site? My first pet peeve. However, I still decided to move over it and decided to give it a try.
Skewed Model Ratios
I am a bi-curious person and I like my adult websites to have good number of males and females models, simply for the reason that I don't have to choose one over another. But, when I logged into Firecams site (at a peak hour, mind you!) I found that even though they have a good number of female models strutting their stuff, the number of males were abysmally small. I tried logging in at different times, just to see if this was a norm or an exception, and every time I was disappointed.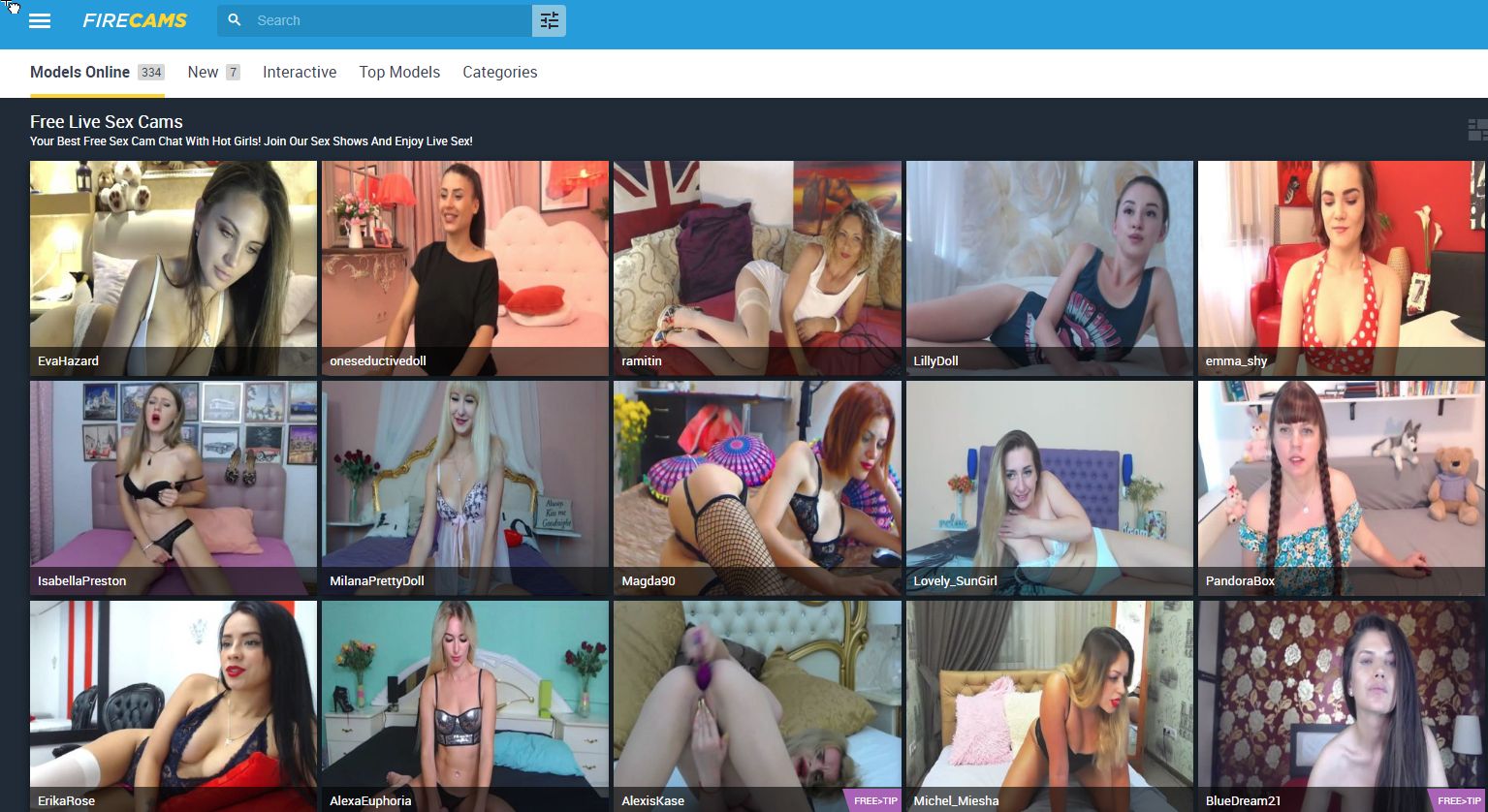 Free show = No show
Unlike other adult cam sites, there is nothing like a free show on Firecams. If you ever want the model to oblige to your remotest of the request you will need to cough up money. I do not disagree to that, I am not looking for any free lunch either, but hey, I need to know if you are worth putting my money on. So, I quote their FAQ – Free chat is available for all registered users absolutely for free. All the model does in a free chat is texting.
So. much. wow! Oh and one other thing. These clowns that created this cam site did so using API feeds from Cams.com. Sure part of it's customized but the changes they made both wrecked the good user experience of the real platform where these cam girls truly work. We actually like the platform and you can read the cams.com reviews to read why.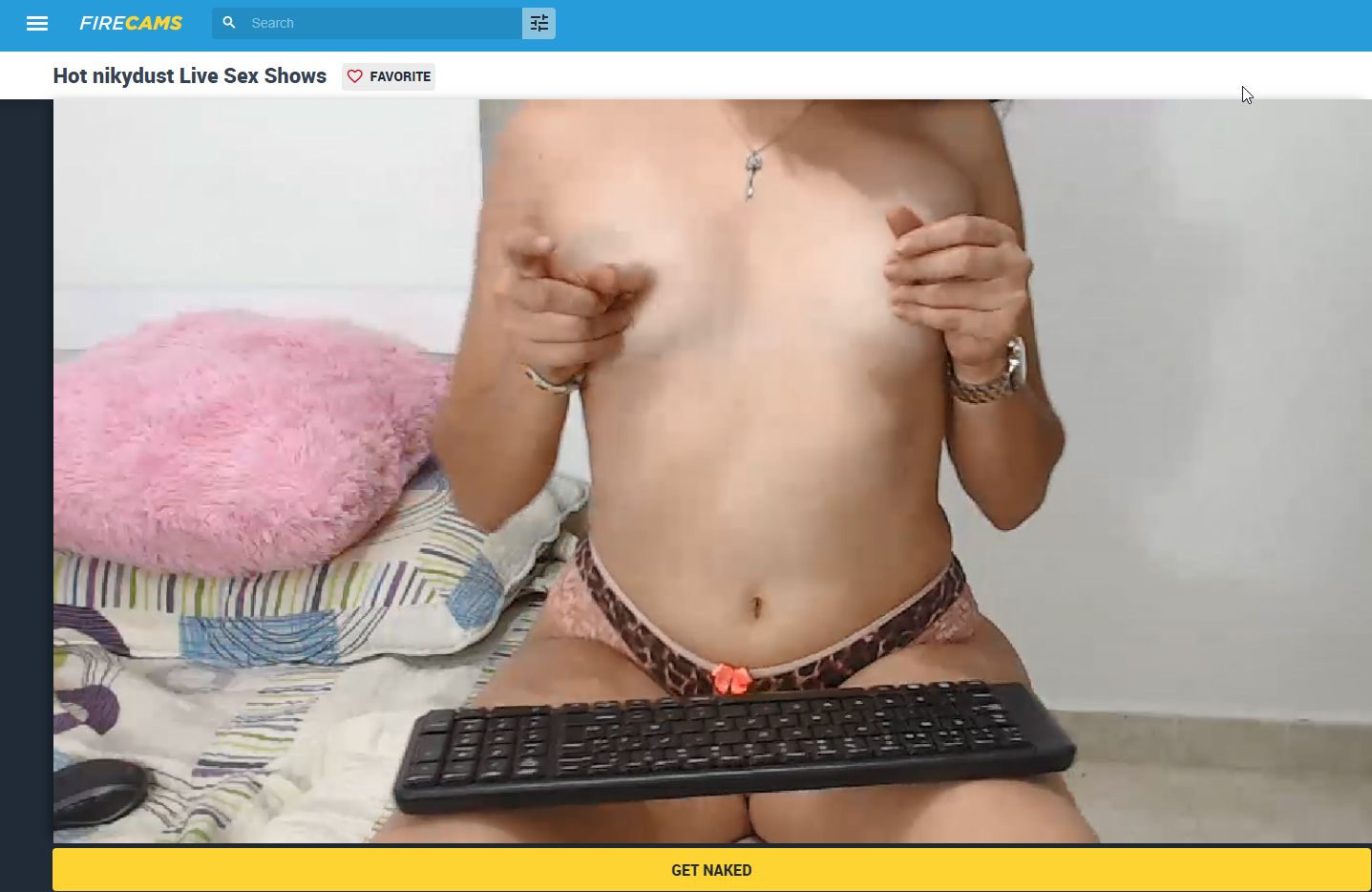 Lackluster Support
In the era of live chats, and instant phone calls Firecams.com still believes in old-school approach – 'EMAIL us and we will get back to you'. Wow, bro? I mean if I tell you I have put my money on a show and I am experiencing frequent disconnection (which again is a norm with Firecams.com) with no apparent fault of mine, you will get 'support' me a few hours later, expressing your regret? No, Thank you sir. I would rather reach out to other popular adult webcams sites, who are considerably quicker to attend to my grievances and would not leave me 'high and dry' after devouring my money.
I could rant on and on as far as FireCams reviews but I hope you get the drift and understand that why Firecams didn't work for me AT ALL. My advice based on the shady things I pointed about about this sex chat site is just stick with LiveJasmin or Streamate or go read our reviews on sex cam sites to find more fun live sex websites. Clearly we won't link to misleading adult webcam sites.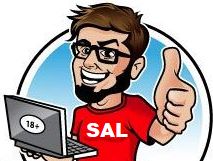 Sal is a former IT security expert turned webcam porn aficionado, He loves launched AdultWebcamScams from his mom's basement after his lemonade stand went belly up.
Two things you should know. Sal loves hot girls on camtocam sex sites, cultivating the soil in his own backyard, and pointing out shady webcam porn sites. Can't a man jerk off these days without having to watch his back?