There are hundreds of easy ways to get laid more often but I picked some of the best ones that even work now. Getting laid fast is almost every adult's fantasy who has a very high sex drive. Learning to master them takes time and these compiled tips will be your shortcut to bone some chicks and dudes fast.
Sex in many ways is a good thing for adults. Knowing how to get laid quickly and safer needs more in-depth clarification and that's what we are gonna achieve in this article! The tips we are unfolding here will work for people who've gotten laid before and also for those who never had sex in their life.
A lot of guys make the same old mistake of chasing the girls without proper preparation and ideas. They maybe smart, hot and handsome but that didn't guarantee them to get laid quick and consistent. So, how do we do it the right way? Fret not, that's why Sal is here to offer you the best solutions.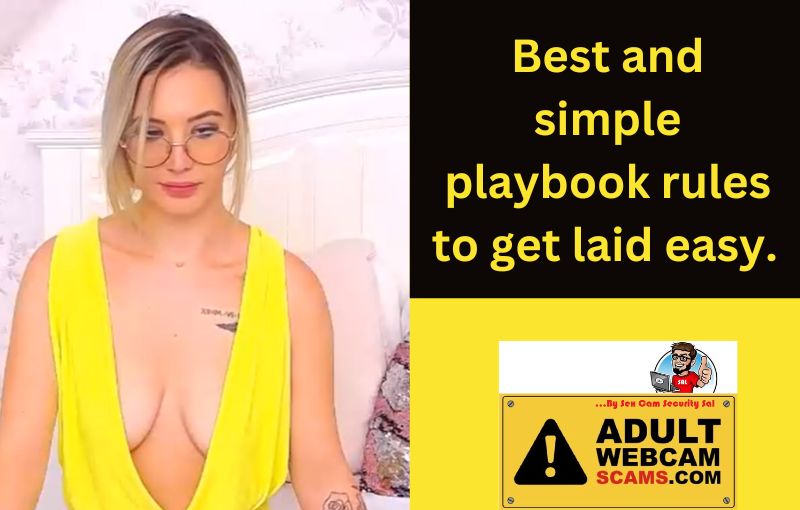 Best Ways To Get Laid Fast
1. Take care of your attire
First impressions matter. Not just in love but also if the other person wants to sleep with you. Dress well, groom, and maintain good hygiene. Unless you're to bone a hooker, you got to give your best impression to chicks at parties, bars, clubs, public events, etc.
2. Try consistently every weekend
Don't complain you're not getting enough chicks to sleep without trying out. Lack of effort in playing the getting laid game is of no use.
Whether it's bars, clubs, or nightlife venues, you must go out and be in the game. Even if you want to know how to get laid on dating apps or from online hookup sites, you need to actually have the apps. You don't need to always be on your phone or go out seven times a week. Just pick the right places and go on weekends over and over again to popular pubs, bars, etc.
3. Spend some money
If a girl is attractive and you want to connect with her more often, then don't hesitate to spend some money on dinner dates, small gifts, and casual drinks. If the girl really likes you, she'll meet over time and time again. And, that means you're on a path to gain the trust and get laid.
Another piece of advice, even if you're inviting her to your place, make sure you spend money to clean the place and set up a nice and cosy environment to make her feel comfortable and safe.
4. Don't act like you want to get laid fast
Trust me, men and women can easily find out when someone approaches them with the idea of just sex in their minds. Being too desperate is not attractive and in fact, it only gives them a creepy feeling. So, when you're walking up to someone, try to be more casual and show the real you rather than pretending to be others and wanting to hook up.
Getting laid is not that difficult
5. Confident matters
Girls do enjoy the company of a confident guy. Show your confidence through body language, speech, eye contact, and a smile. Confidence can get you even the hottest chicks to give their attention and time to get to know better. At the same time, remember confidence is different from cockiness.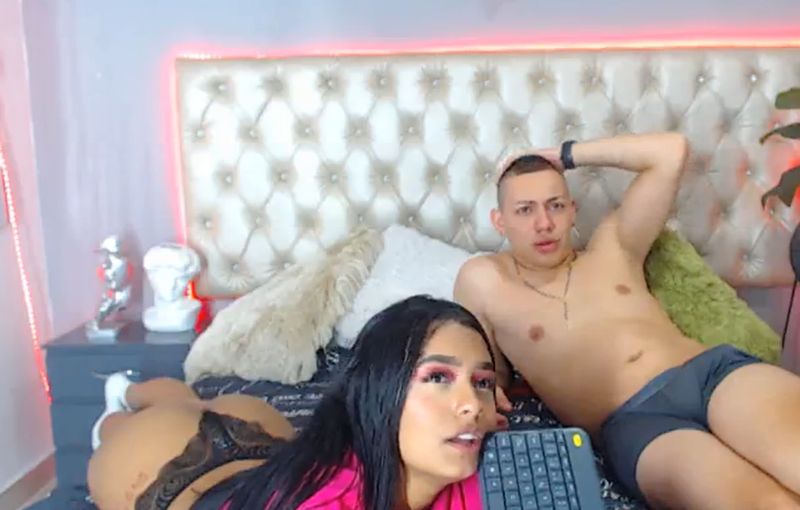 6. Be a gentleman in bed too
Most people think impressing girls and getting laid is so difficult. But understand, there's more real challenge in what you do after you get a girl/guy in bed. Don't be the guy who behaved all gentle and funny while conversing and a creep in bed. You can be a gentleman in bed at the same time too.
7. Know what women want
Now imagine that you're scoring well among girls and have hundreds of contacts through regular meets and greets. Take time to closely understand what women really want. Everyone is different in bed. Some would expect a lot of emotions, rough sex, hardcore, trying out new fetishes, cuddling, and passionate sex. Once you go through a roller coaster of emotions and needs from different women, you'll become an expert.
8. Be ready to experiment
If you're getting enough pussies to the bone every week, start experimenting with them. The more complete you're in bed, the more chances you'll get for repeated sex with girls. Try different positions, outfits/accessories, talk dirty and add sex toys. Keep the same old sex away and initiate new experiments while getting laid. Master your skills and bring the A game into the bedroom and get girls/guys to come back to your sex game.
Useful tips to get laid
9. Have fun!
Go out and have fun with new people. You can make attempts to get laid quickly but even if it fails, don't worry. Sometimes people are not going to fall for the perfect guy and they like to have fun and share good vibes. In a long run, it's a win-win situation for you because you're not losing anything and in fact, you're making memories.
10. Try dating/hookup sites
If you've figured out that you're not getting pussy, try dating and hookup sites. The difference between them is that dating apps will work the conventional way and takes time to actually meet a girl/guy and set them for dates. On the other hand, hookup cam sites like chaturbate are one of the easiest ways to get laid online.
You can virtually see thousands of live-streaming men/women of different ages, physiques, and sexual attributes. Also, the cam sites are cheaper and some of them have hookup dating options. For instance, Flirt4Free.com has live sex cams as well as dating features available on the site.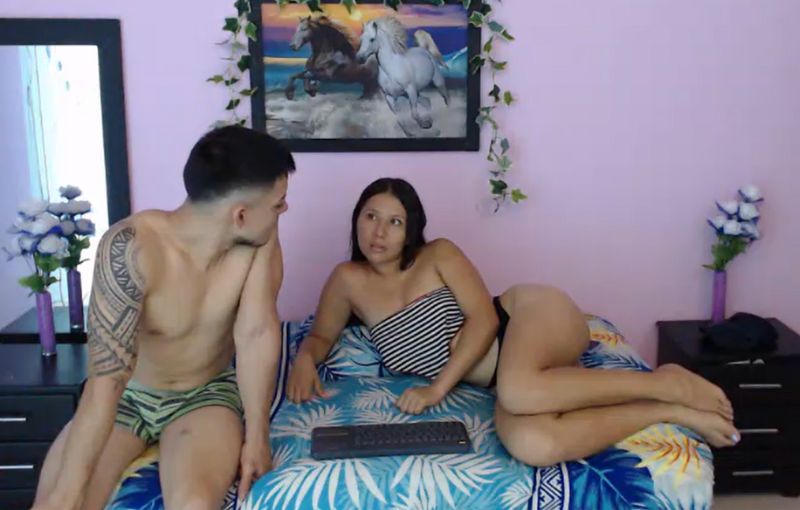 11. Get in shape
Keeping aside the healthy benefits of staying fit, it also helps to get women to get laid quick. We are not saying people are going to fall over you just because you've stud abs and a perfect workout regime. However, being in shape will certainly give an added advantage to staying long and doing exciting things in the bedroom.
12. Don't be a jack of all trades
When it comes to getting laid for free and often, you don't have to be a jack of all trades. Some guys think they can do anything when it comes to sex and end up not focusing on the things that girls expect. Instead of trying out all things in sex, be a master at one or two things.
For example, you can learn how to make a girl squirt using your fingers and tongue. I know it's crazy but trust me, dude, once you get there, you're the magnetic attraction. Result? Get laid fast and consistently.
Get laid online today
13. Talk to webcam girls
We have never seen this side of the benefits of talking to webcam girls from sex cam sites. Nonetheless, this is one of the best ways to know about getting laid and what women like when a guy sleeps with them. Adult webcam girls and couples (18+) know a lot more about getting laid and if you're new to the fucking game, you better learn from the pros.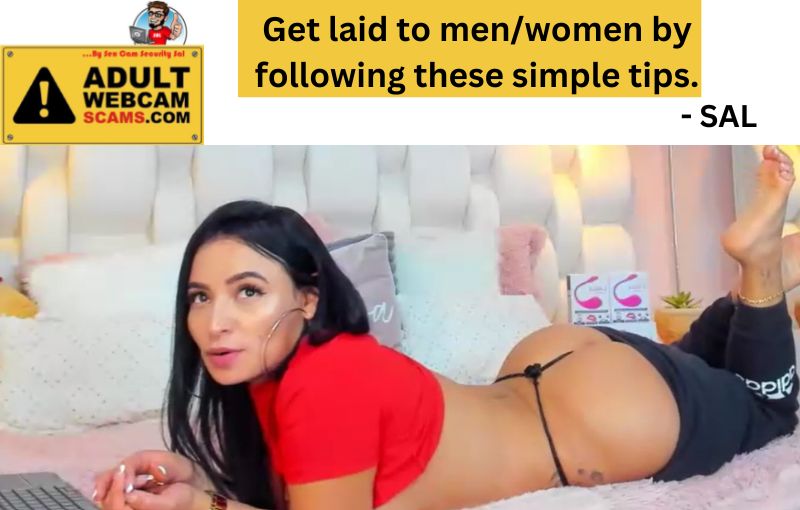 The ins and outs of having sex, how to make a girl sleep with you again, how to get laid every week and everything you need to know is available on cam sites. For starters, I'd recommend LiveJasmin.com and Stripchat.com, because both these cam sites are free to watch live nude shows and talk to cam girls (sometimes without registration).
14. Work on the art of flirting
Flirting is a stepping stone to a wide-open relationship. Girls do enjoy some flirts – provided they're not creepy or too intentional. Having said that, maintaining proper eye contact and cracking some jokes (even 18+ jokes at times) could do the trick.
15. Don't lie
Lastly, no one wants to take things for granted & especially if you break the first rule, telling lies. Many surveys on dating and hookups cam sites show that men lie about their age and physique the most. It's perfectly normal if you've joined a dating site or getting laid game late in your 20s. After all, you're not going anywhere on the quest for sex without loyalty and genuineness.
Best cam girls with real life answers to how to get laid today

Bonus & Pro Tip
Watch live sex cam shows of gorgeous cam girls, interact with and get professional tips from them on getting pussy more often. Didn't know where to find hot cam girls? Relax dude, we got you covered with chaturbate 18+ cam girls. This would be a terrific start to your unending journey of blissful sex.
Things that make adult cam sites a go-to place for getting laid online…
Very cheap and accessible to adults (18+).
Free to watch live sex cams and nude strip shows 24/7.
Some cam sites allow visitors to send messages to webcam performers.
Mostly in high-definition cams, so the experience is second to none.
Mobile-friendly and loads faster without much lag.
Overall, I'd recommend guys looking for ways to get laid take things slow. Don't rush at things, you'll have plenty of time to find the fish in the pond. Personally, I choose to know more about getting pussy and how to get laid by using Streamate.com. You know the best part, you can watch and literally access the best features for free without registration. Go, have fun, share your experience, and don't forget to thank me later. 😉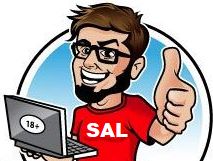 Sal is a former IT security expert turned webcam porn aficionado, He loves launched AdultWebcamScams from his mom's basement after his lemonade stand went belly up.
Two things you should know. Sal loves hot girls on camtocam sex sites, cultivating the soil in his own backyard, and pointing out shady webcam porn sites. Can't a man jerk off these days without having to watch his back?